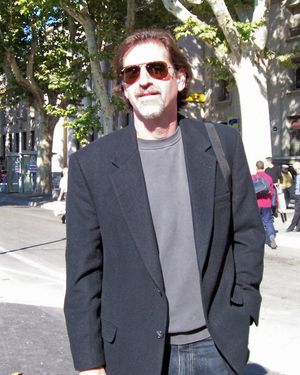 Gerry Jennings is the lead singer, writer/producer for Plastic Yellow Band. The band is modeled after Plastic Ono Band created by John Lennon, in the sense that it is composed of a songwriter/musician (in this case Gerry) and the various studio musicians who join him at any given time to produce his original music. 
 
Gerry has a long history as a singer-songwriter, having performed solo in such notable venues as the Bluebird Café in Nashville. He has been writing, producing and recording original music since the 70's. In 2011, Gerry sold the insurance and finance business that he had founded in 1974 and formed ISI Music to focus on music production. Plastic Yellow Band's music reflects the wide range of his talent both for production and composition. Some songs are in the singer-songwriter style, produced simply with an acoustic guitar and vocals. Others exhibit the progressive rock influence of Porcupine Tree and Pink Floyd, with an emphasis on varied tempos and multi-track productions. And of course still others are influenced by the intellectual and emotional depth of Lennon's music. 

ISI Studios is a private studio that Gerry owns. PYB performs two or three times a year for 75 guests in a performance room built adjacent to the recording studio.  Each performance benefits a local charity chosen by one of the band members.